icon-locationAbility Realty
Barry Fotheringham, Broker
7360 E. 22nd Street,
Tucson, AZ 85710
Tucson Real Estate & Property Management
In 1983, Barry and Jacque bought Ability Realty, as well as the office building itself, located at 7360 E, 22nd St. They have been there ever since. After building the company to one of the larger firms in Tucson, they made the decision that working with clients was their goal rather than continuing to build a large company. This allowed Barry to downsize the company and do what he loved best …. listing and selling Real Estate, not managing people and their problems. It wasn't an easy decision but even now they both agree it was the best thing they ever did. Their youngest son David works with them and manages their Property Management Department. This is truly a family affair.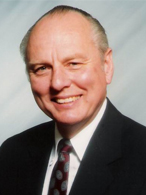 Barry and Jacque first met in school in the little town of Vista near San Diego. After High School, Barry went into the Air Force and not long after, they were married. Their lives were filled with several moves, wonderful experiences and, best of all, raising three terrific sons. When they moved to Tucson, they knew they had found the perfect place to live. After 21 years in the Air Force, Barry retired as the Superintendent of the Flight Surgeon's Office at Davis/Monthan Air Force Base. Real Estate seemed like a good next step. His interest in Real Estate came through his grandfather who was an active Real Estate Broker in California for many years. Barry's love of detail and order eliminates the confusion that many times can complicate a transaction. He and Jacque obtained their Real Estate licenses in 1978 and went to work. In 1982 Barry earned his Broker's license and 35 years later they are now selling homes to the children of past clients. In 2009 they celebrated their 50th wedding anniversary. Two of their three sons live in Tucson with their families.
---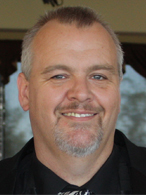 From the first time clients meet David, they often feel they have found a friend. He will like you, even if you don't like the Dallas Cowboys (ask him about that sometime). He volunteered in Youth Sports for many years as his children were growing up and is now excited that his oldest son is starting to do the same thing with his own children. With his parents in Real Estate and loving it, even before he graduated from High School, David decided it was the right career for him. Four years after obtaining his Real Estate license, he obtained his Broker's license. He truly loves working with people and it shows. Additionally he is adept at sorting out the sometimes complicated issues in a transaction and presenting it to his clients in a well ordered form. For the past 25 years David has been the Property Manager for Ability Realty, offering excellent services to property owners some of whom have been with him for many years. In addition to Property Management, David also lists and sells.
---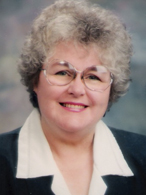 Along with her husband and their youngest son, David, Jacque has been in the Real Estate business over 35 years. With 21 years of moving as an Air Force family, including 2 tours in Europe, she truly understands the needs of people having to move due to jobs, health, or other issues. The Fotheringhams always try to ease the concerns of people on the move. Whether it involves buying or selling a home or using the services of their Property Management Department, they are always ready to assist in any way possible.